23.06.16
Plagiarism Checker Percentage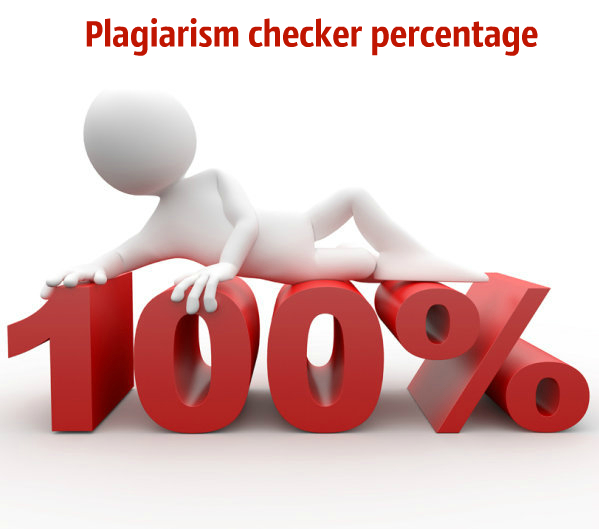 Today it is easy to find free software to check plagiarism percentage. However, not all of them provide efficient and convenient services to their users. This happens because most people cannot interpret the results described in the report of plagiarism check program correctly. How to check plagiarism percentages properly and how do you need to use such software in general?
View plagiarism check results in the most convenient way
Plagiarism program must have handy interface that is quite helpful in some cases crucial for the users. For correct check percentage of plagiarism it is also highly desirable to have opportunity of adjusting or at least previewing the settings for scanning text. For example, if a program verifying step (shingle) is less than five words the program will find much more of plagiarism percentage. This is because many set phrases (especially terms) consist of more than three words (for example, the acceleration of gravity, the tangential component of the electromotive force). It is good if the program of checking percentage of plagiarism shows the source of plagiarisms. This is important because in case of using the text of an article you have previously published in your own monograph, it is not considered to be plagiarism.
Unplug plagiarism checker doesn't save your files
If you want to check plagiarism percentage online, it is important to ensure that this service does not store scanned files. Otherwise it is possible to get the overstatement of plagiarism checker percentage in the subsequent test (up to 100%), due to the fact that the passage of the text is already stored in the network. The stealing of your work results by irresponsible authors of free plagiarism checker software or third-party hackers is also possible. To avoid such incidents it's desirable to use only the programs that have a good reputation, or use the licensed software.
Easy-to-handle file manager supporting multiple file formats
Good free plagiarism checker with percentage should be able to import files from your computer and should support the basic formats of text files. It is very inconvenient to use third-party tools to reformat large amounts of text, and then check them for qualitative reformatting hypertext.
The Plagiarism Problem
After all the above-mentioned you can ask yourself: why I should use free plagiarism checker percentage software? The problem of plagiarism has become particularly acute after the global spread of the Internet. In today's world, it is easy to get access to the finished text for any industry. The unenlightened people can easily use the other people's works benefits, applying them as their own. This is especially common in science and education. To detect this type of fraud the automatic percentage of plagiarism checker software should be installed. Opposed to conventional test methods (through feedback of the authors of publications), which takes weeks, if not months, program to check for plagiarism can point to a suspicious text within minutes.
How can free plagiarism detection help me?
Checking for plagiarism is very important to people facing intellectual property concept: writers, scientists, workers of patent offices or educational institutions... In the first two cases, the program will determine if somebody uses your labor. In the last two, the same software will help to find people who want to use someone else's work as his own.
If I never plagiarize should I still use free plagiarism detection?
In any case, the person writing the text knows better than anyone else if he uses plagiarism. However, there are many situations when a quick and simple method of plagiarism percentage check is irreplaceable. Firstly, when you write a text in collaboration with several people, you can easily avoid collective responsibility in the case of bad faith of your collaborators. Secondly, knowing that the product will be checked by plagiarism checker percentage software, you can verify your text preliminary and take action in advance in case of unsatisfactory results. Finally, such programs are indispensable for employees who have to verify the authenticity of a large number of bulk texts (especially for teachers of any educational establishment, who do not want their students to give them works downloaded from the network, even without reading).
Read also: "University Plagiarism Checker"