28.09.16
Tips for Video Blogger: Copyright on YouTube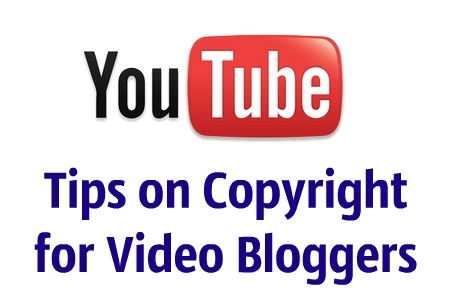 Copyright often becomes a stumbling block for YouTubers. It seems to be quite simple - do not use someone else's content! But sometimes it's not that easy to do.
There are lots of videos, music and images on the Net, and it's a real challenge to understand who they belong to. When it comes to copyright you need to keep your eyes open, otherwise you may lose an opportunity to make a profit out of your videos.
Law and order
On the US territory the copyright law also known as Digital Millennium Copyright Act has come into legal force. This act was updated to meet the demand of the Digital age. It criminalizes copying other's content, as long as production and dissemination of technology, devices, or services intended to circumvent measures. It also criminalizes the act of circumventing an access control, whether or not there is the actual infringement of copyright itself. It's understood, that every Internet user in the US is subject to this law, including Google company. Let's say, there is a website, that infringes copyright, but can't just be deleted, it is possible to remove it from Google search engine results (as well as from Yahoo! and Bing search engines).
Many legal experts believe Canadian law to be much better suited to the digital reality than the American DMCA.
A brief history review
Now let us go back, to a galaxy far far away, to Earth in 2006, at the moment, when Google bought the YouTube video service. Mark Cuban, an American business person and investor, said that the individual must be moronic to buy YouTube, because of all copyright claims he will face. He assumed that Google's lawyers would get a lot of work to do, and he was right.
In March 2007 Viacom, an MTV and Nickelodeon owner, declared that YouTube illegally uses company's content and demanded a $1 billion compensation. It was a good lesson to YouTube and Google. They signed agreements with some major record labels, such as Universal Music Group, CBS, Sony BMG and Warner Music, that allowed posting copyrighted videos. Also, YouTube started to develop Content ID system to easily identify and manage content on YouTube.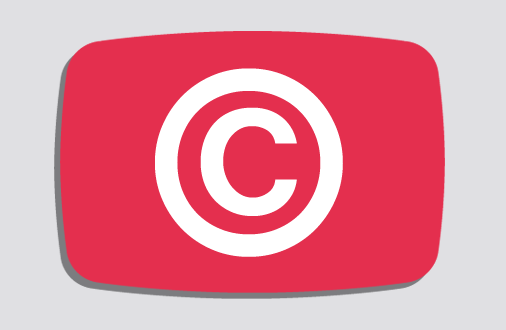 Copyright on YouTube
There are two ways to convict copyright infringement. The first one is the Content ID system, which automatically tests each uploaded video for an existence of protected by copyright content. In this case, the system can block your video and disable monetization, but your channel won't be affected. The second way - is a notice of the immediate removal of the video from the copyright holder (DMCA Takedown Notice). This case is much more severe, as the copyright holder informs about committed crime himself, the system removes your video immediately and your channel gets a copyright strike.
Impugnment
When it comes to appealing, Youtube is a broker. All worksheets and application forms can be found in the "Copyright" section If your video was removed or blocked, but you are innocent, you can lodge an appeal, called Counter Notification. Considering a few facts is important. Asserting your video, that was blocked due to the Content ID system, you should know that the blocking occurred automatically. Thus, it is likely, that the franchisor hasn't seen your video. But if you appeal, remember that YouTube will send your video to the copyright holder and he is the one to decide how to deal with it. The result can't be predicted.
If you are not able to prove your rightness, the videos will be deleted while your account will get a warning. Things are more complicated when it comes to DMCA Takedown Notice. Unlike in the previous case, where the video gets blocked automatically, in this situation your video got the attention of copyright holders. That's why you have received "strike". Trying to make an appeal will lead you to two possible outcomes. The copyright holder may leave you alone, while your video will be restored. Or he/she may iligate with you. So remember: even if it seems that your video satisfies all the required characteristics, it can be interpreted differently by different copyright holders. So don't forget about it when you're making your next video.
Standing on your rights
If you aren't over the moon about the idea of someone using your content or reuploading your videos on his channel, you are allowed to inform YouTube about this. There is another way out - you can simply become a rightful owner of your works.
It is important to say about the existence of affiliate networks, which deprive you of your copyright. And it is official - you sign up a contract the most of the people never read. But such networks could be helpful with standing on your rights.
Advice
To get rid of such a headache caused by claims and impingements, just don't forget, that to use someone else's content isn't a good idea. Try to distract and to focus on your business. If you'd like to use content for free, there are plenty of royalty-free websites with chargeless music, videos and images. Help yourself!
Read also Top 10 Facts About Plagiarism